"PFLANZEN HABEN MICH VERANTWORTUNG GELEHRT."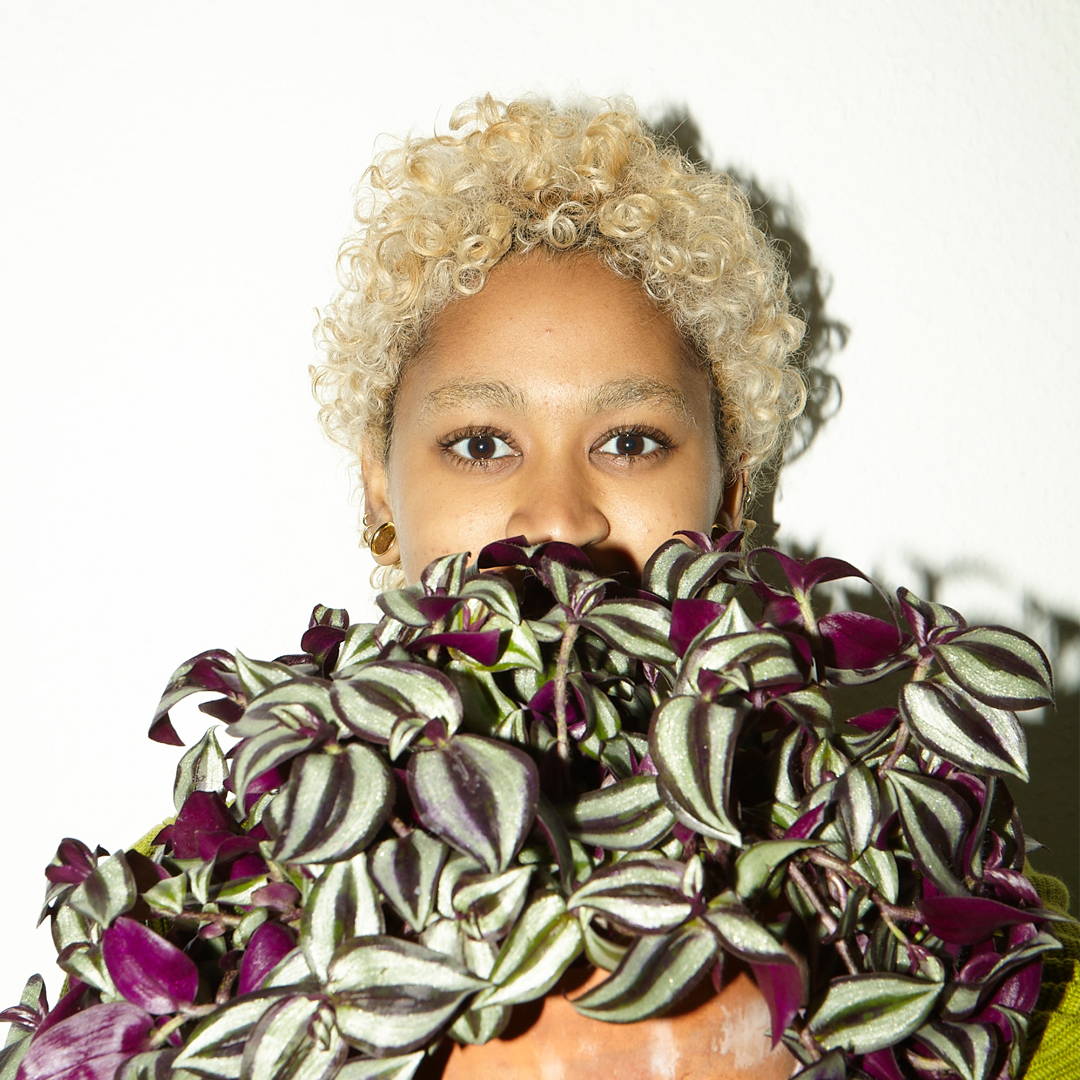 "Who are we to say
that cockroaches
are disgusting
– maybe we are?"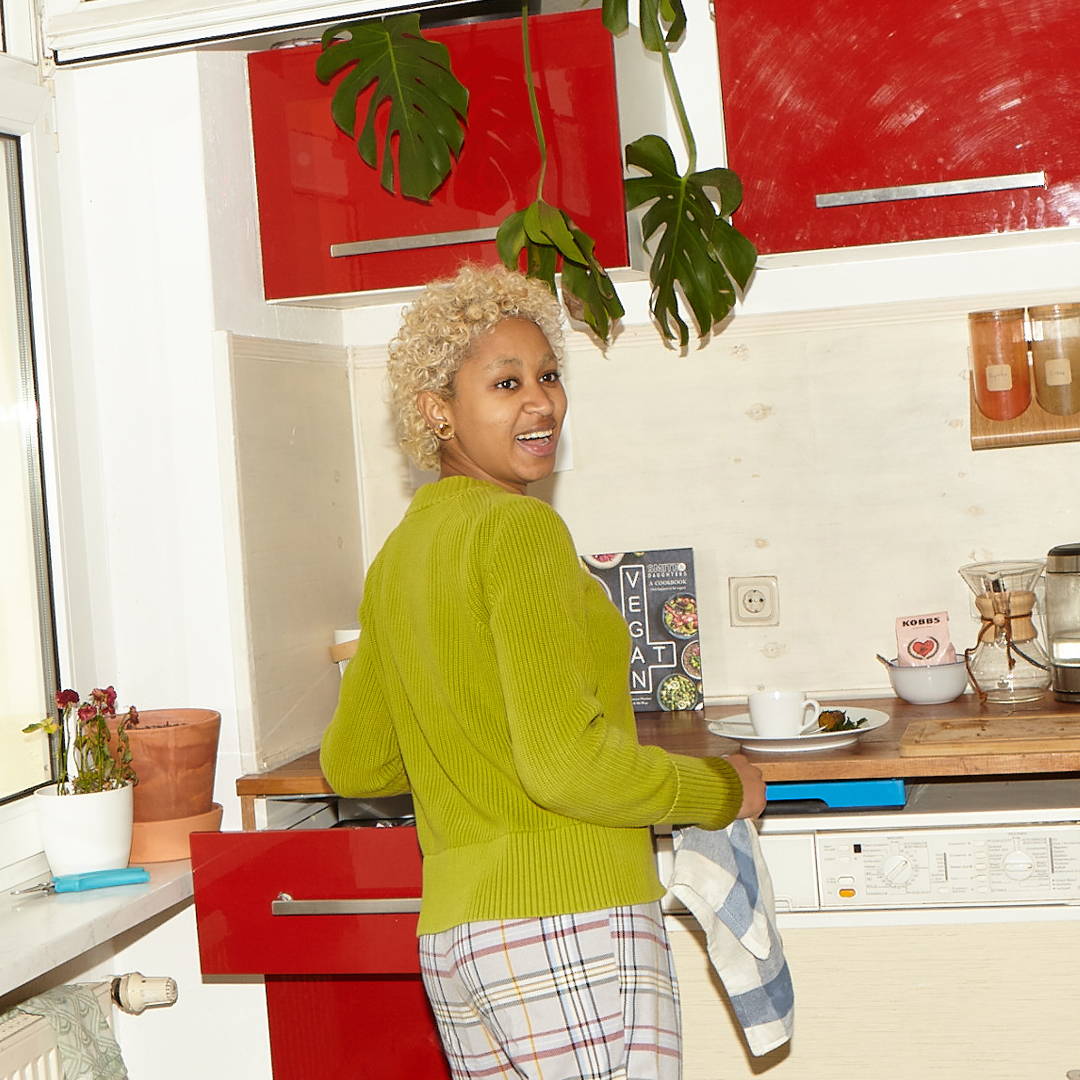 Oumou weiß, wie man Eis bricht: Abwasch, Chit-Chat, Lachen. Deren Unaufgeregtheit hat etwas Weltgewandtes. Genauso wie Oumous Wohnung in Berlin-Neukölln: Familienbilder aus Senegal, afrikanische Drucke, buddhistische Kunst. Hier ist jemand viel rumgekommen. Oumous Hobbys sind ähnlich bunt und bewegt: Kontrabass, Training mit deren queeren Laufgruppe, analoge Kameras, veganes Kochen und – ihr ahnt es – Pflanzen – und zwar viele!
Nach Berlin ist Oumu Aidara vor vier Jahren für deren Fotografie Studium gezogen, das dey im letzten Pandemiesommer abgeschlossen hat. Ein starker Kontrast zu deren Heimat Senegal, wo dey umgeben von Natur aufgewachsen ist. Deren Stepdad besitzt eine Mango-Farm mit Tieren, die Mama züchtet Rosen, Industrie-Farming trifft auf Ziergarten.
Bizarr? Nö. Die beiden sehr unterschiedlichen Konzepte sind ein super Match. Rosen brauchen Dünger und Tierkaka muss weg. Eine Kreislaufwirtschaft, die nicht nur streng riechende Fäkalien und das pathetische Symbol der Liebe verbindet, sondern auch von Respekt im Umgang mit Tieren geprägt ist. Oumous Mama hört man nicht selten sagen: "Dear cows and horses I need your shit - please!"
"NATURE WILL DECIDE AND EVENTUALLY WIPE US OUT!"
Oumo sieht darin ein Abbild des natürlichen Lebenszyklus: Fortpflanzung, Geburt, Blühen, Leben, Ableben und Zersetzung. Das sind auch die Themen, die sich in deren Mixed-Media Arbeiten wiederfinden. Dabei ist deren Blick auf die Natur und deren Prozess fasziniert und urteilslos.
In The Taste of Depersonalisation inszeniert dey einen faulen Apfel zusammen mit einer ausgetriebenen Zwiebel. Für uns ein gammeliges Stück Obst, das schnell entsorgt werden muss, bevor die Fliegen kommen und es richtig eklig wird. Für die Natur jedoch eine Quelle neuen Lebens. Kohl und Zitronen, hastig besorgt und im Kühlschrank vergessen, werden von Oumou in Seeds als Schmuckstücke gefeiert, als Luxusgegenstände des Alltags.
In Du sang et du lait lichtet dey Kakerlaken auf nackter Haut ab. Yucky? Hierzu sagt Oumou nur: "Who are we to say that cockroaches are disgusting – maybe we are?"
Menschen spielen in deren Arbeiten eine eher untergeordnete Rolle: "We might feel entitled to rule the world, but nature will decide and eventually wipe us out." In Oumous Welt gewinnt immer die Natur! Nichtsdestotrotz ist Natur für dey schützenswert; etwas wofür man persönlich Verantwortung übernimmt. Auch deswegen lebt dey kompromisslos vegan. "Veganism was a radical and impulsive choice. I decided to never look back."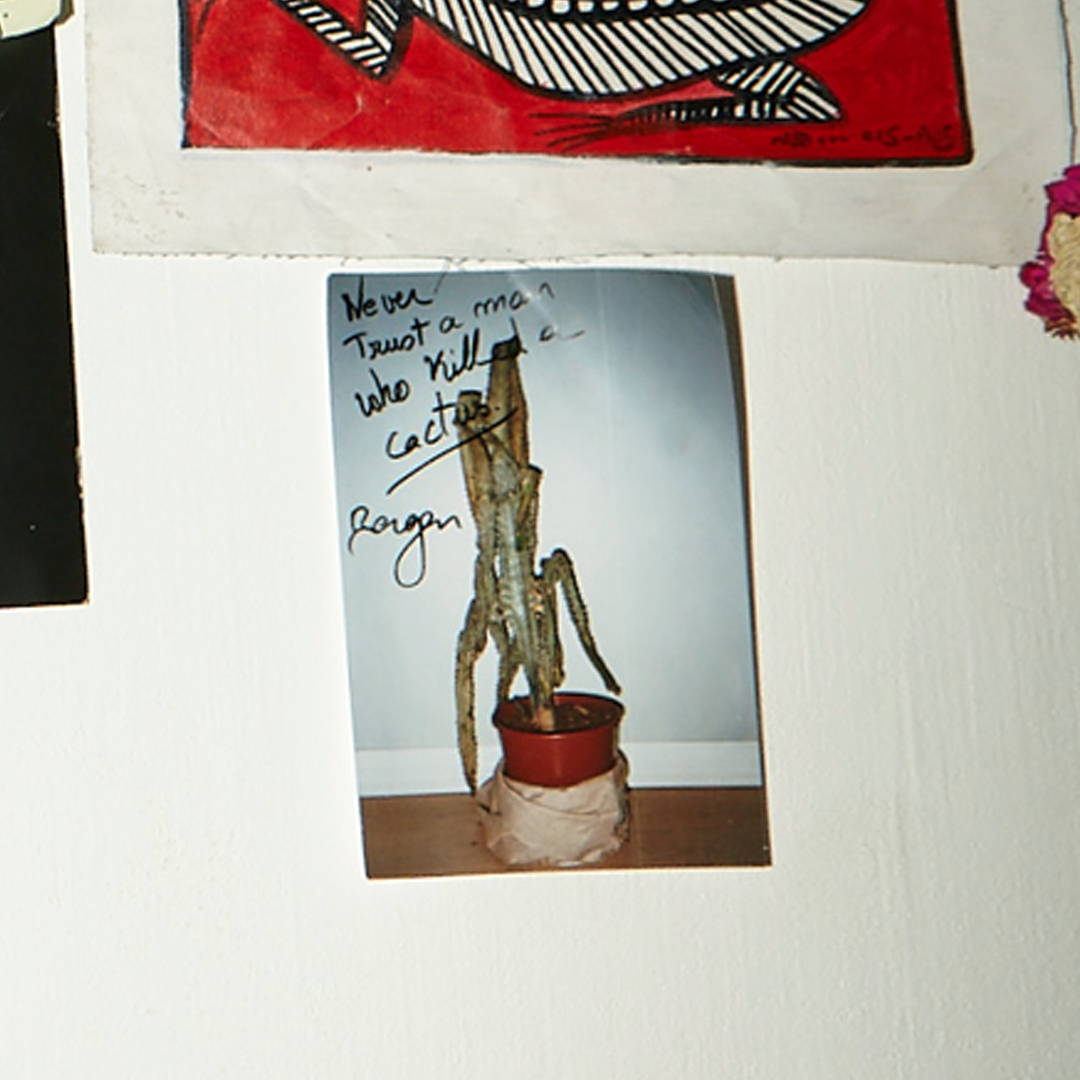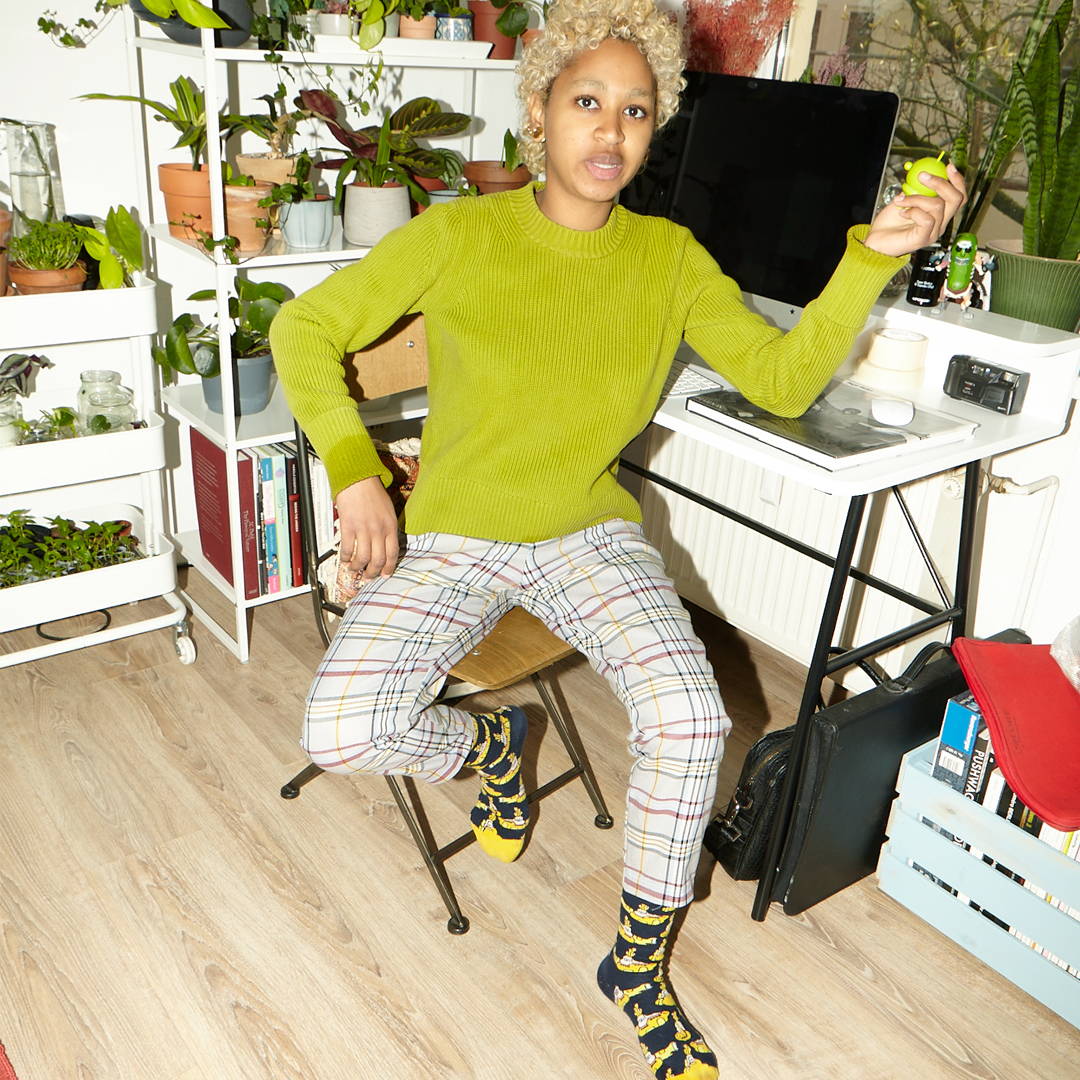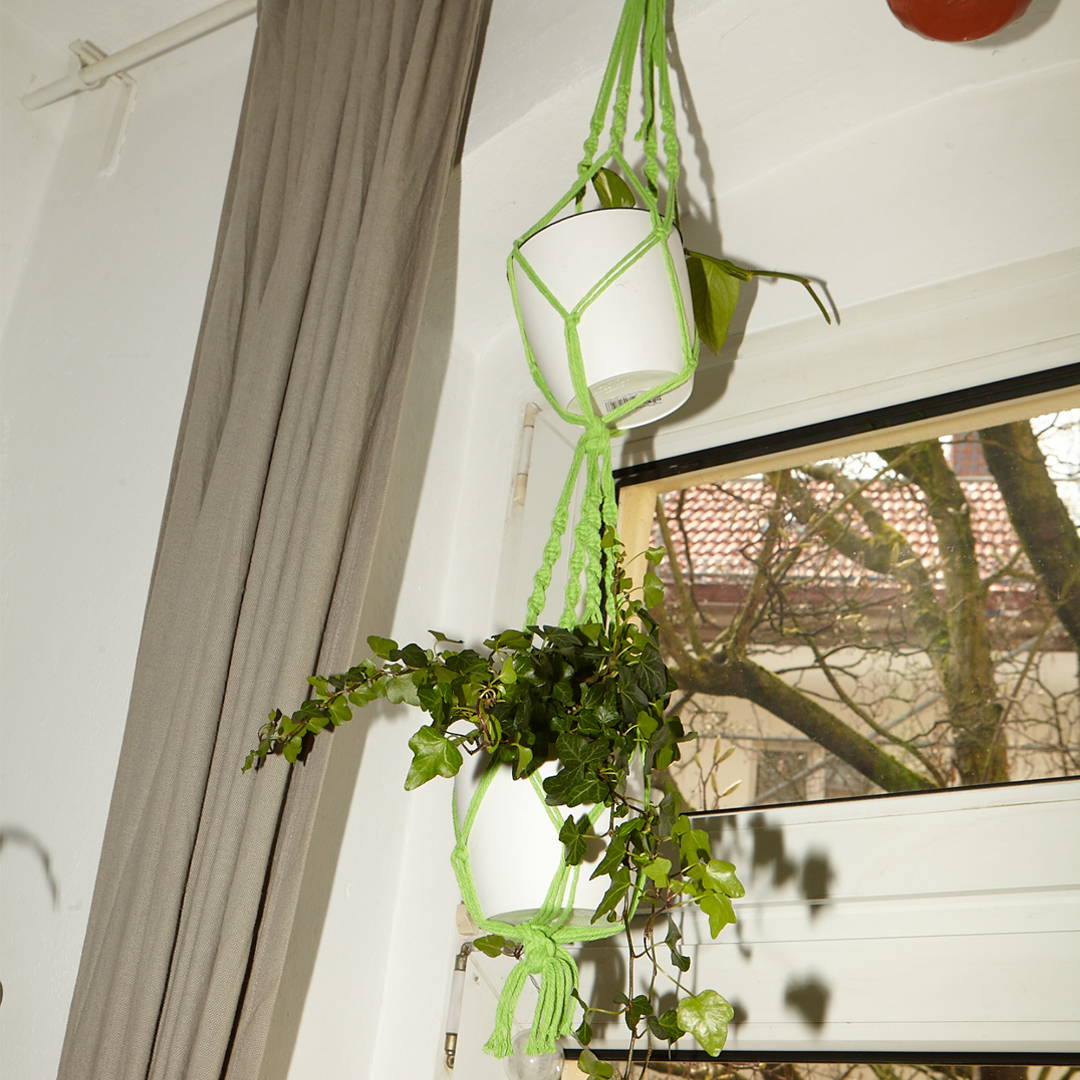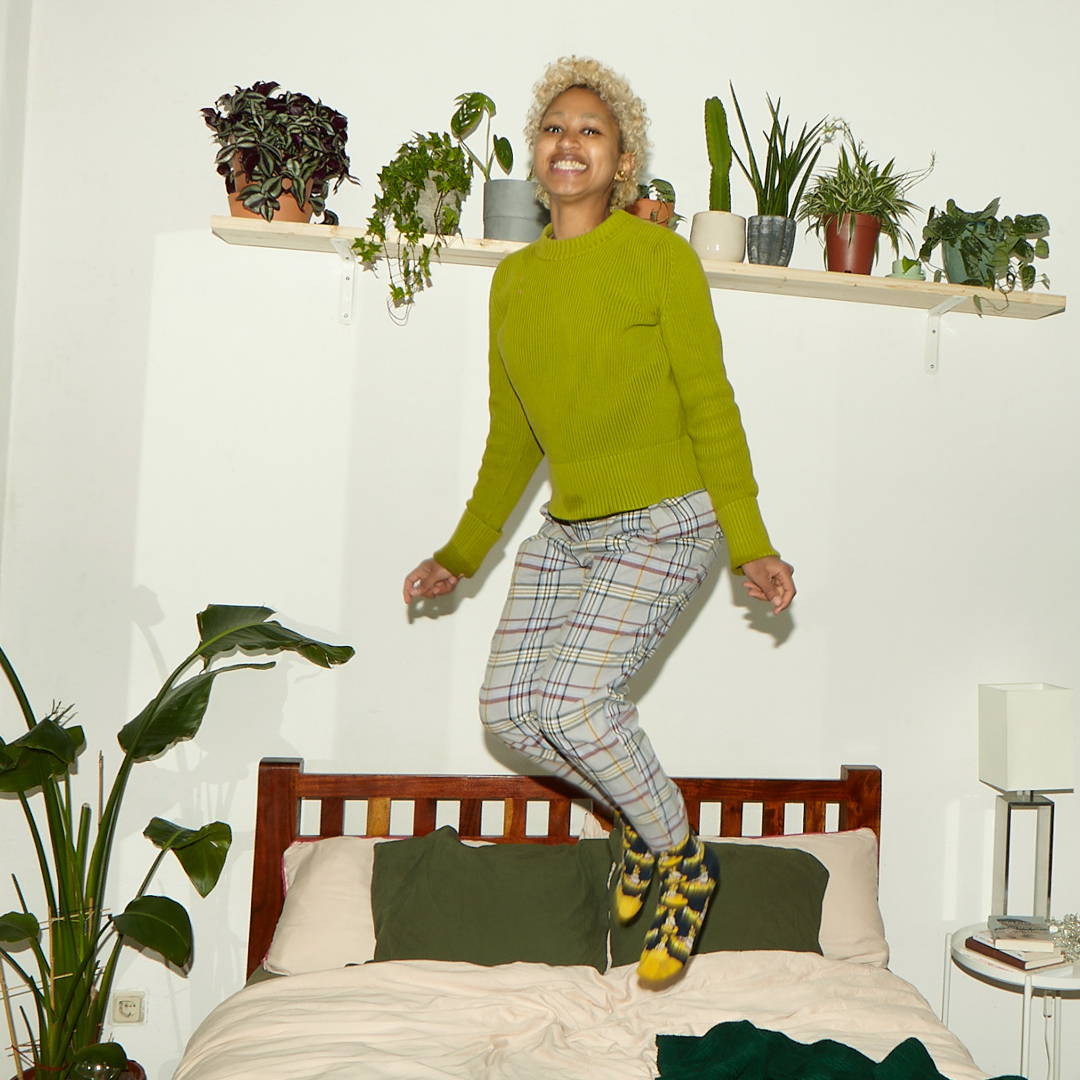 Ein harter Bruch, der mit der Zeit nicht nur einfacher wurde sondern auch neue Perspektiven eröffnet hat – leckere Essenskreationen wie Orange-Basilikum-Sorbet zum Beispiel. "Veganism feels so normal, that any other way feels wrong." Oumou entdeckt nicht nur neue Rezepte, sondern auch ein neues Verantwortungsgefühl – für sich selbst.
Das spielt für dey auch bei Pflanzen eine große Rolle: "Plants helped me to get a sense of responsibility." Dey liebt es Natur in deren Zuhause zu bringen, sich mit Pflanzen zu verbinden, sie zu pflegen, mit ihnen zu interagieren. Dey umgibt sich mit Calatheen, einer Monstera, verschiedenen Sukkulenten und Kakteen. Wenn kein Platz mehr ist, werden schnell Wandschränke an die Wand gekloppt. Bücherregale? Völlig überbewertet! Hier entsteht eine Brutstation für Paprika. Und überhaupt, wer braucht Gardinen, wenn man Hängepflanzen hat? Green kids first! Beim Teetrinken beobachtet dey deren grüne Brut jeden Tag, ist happy über jedes neue Blatt, verteidigt sie vor Ungeziefer und spielt ihnen sogar Musik vor! "They pretend to listen, but really they just want the oxygen!" – Kinder, eben.
Und so kann Oumou Natur und Lebenszyklen nicht nur durch die Kameralinse, sondern auch haptisch erfahren – in deren Berliner Version einer Rosen-Mango-Farm.
Mehr zu Oumou Aidara: oumou.de